Holiday Collection 2023
Make spirits bright with the Holiday Collection! Available to order now!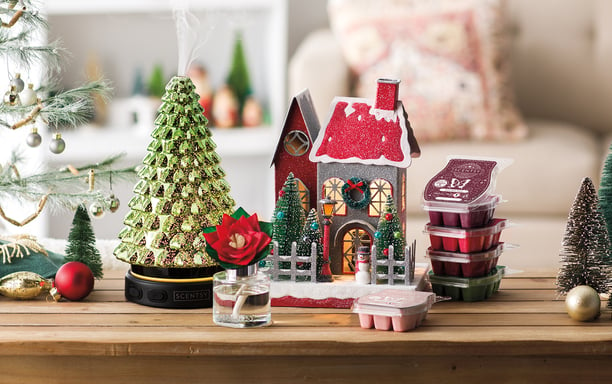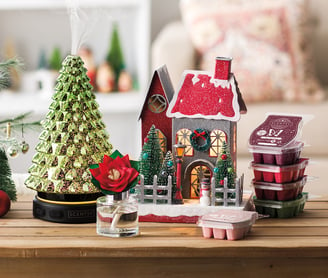 Everything the Holiday Collection has to offer is detailed in the link you are redirected to when you click "shop", but here are some of the highlights that are new to this year's collection:
Christmas with Disney: Mickey Mouse and Minnie Mouse – Scentsy Warmer

Santa Disney Stitch – Scentsy Buddy + Stitch: Experiment 626 – Scent Pak

Gingerbread Man Tabletop Fan Diffuser

Noble & Bright Premium Diffuser (or shade only)

Gretchen the Gingerbread Bear Scentsy Buddy

Yeti Scentsy Buddy Travel Pillow

Radiant Red Poinsettia Fragrance Flower
As for wax bars:
Cherries Jubilee: Make room for dessert! Black cherry simmered with raspberryand a refreshing burst of zesty lemon.

Cranberry Candy Cane: In a twist on a traditional treat, fresh cranberries and pomegranate are swirled with peppermint sticks.

Rum Pum Plum: Sweet plum jam and vanilla sugar in a flaky buttery crust will have you singing a delicious melody.

Sleigh Ride: Journey through the snow amid crisp air, fallen fir needle and a touch of tart cranberry.

Vanilla Barnwood: Barnwood covered with creamy vanilla and rich amber conjure a picturesque, snow-covered countryside.

Disney Season of Magic – Scentsy Bar

Sugar crystals and frosty icicles twinkle and shine over sweet pine and wild berries, filling the air with magic.