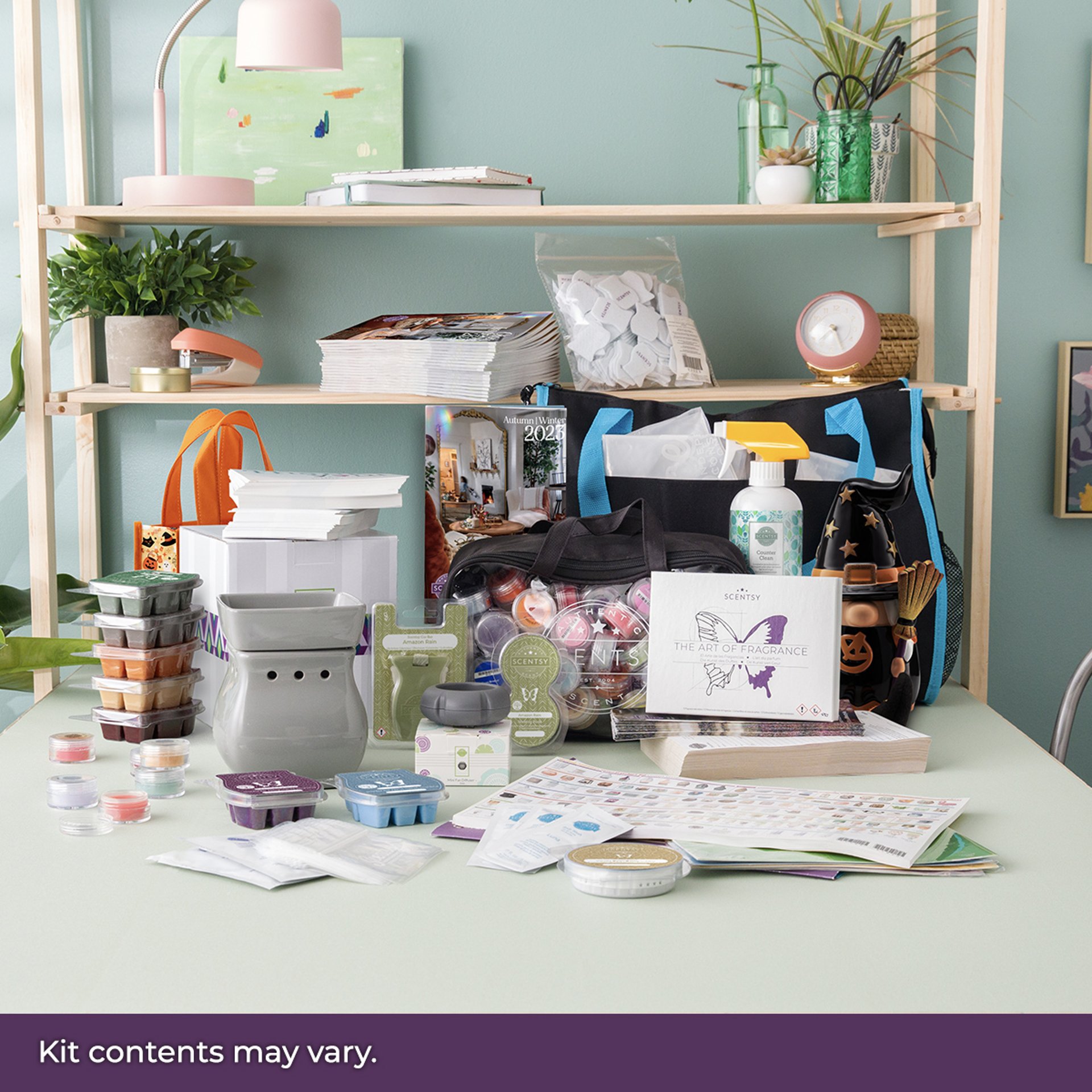 We're completely in love with delivering amazing fragrance experiences — and how it makes life better.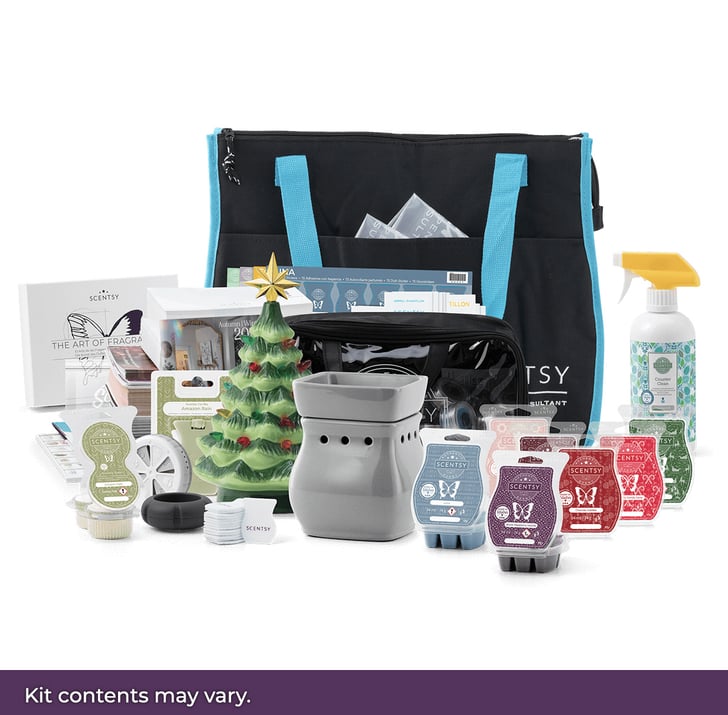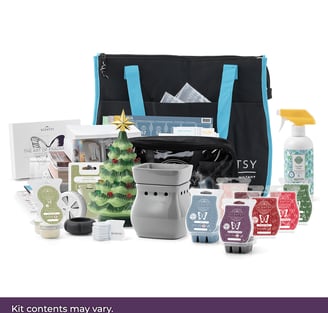 Looking to join Scentsy in October?
October might be spooky season, but that doesn't mean you can't get in the holiday spirit. New Consultants who join Scentsy in October will receive extra product in their Starter Kits, including:
November Warmer of the Month

Holiday Scentsy Bar 5-pack. Includes one Scentsy Bar in each fragrance:

Cherries Jubilee

Cranberry Candy Cane

Rum Pum Plum

Sleigh Ride

Vanilla Barnwood
Both Host-Exclusive Starter Kits and Reinstatement Kits in October will include only a Holiday Scentsy Bar 5-pack.
Starter Kit contents
Kit contents may vary.
Black Raspberry Vanilla Scentsy Bar

Luna Scentsy Bar

Mini Zip Sacks

Merchandise Sacks

Starter Kit Exclusive Insulated Tote

Amazon Rain Car Bar

Amazon Rain Scentsy Pod Twinpack

Classic Curve Felt Samples

Vistaprint Starter Kit Card

Eucalyptus Lavender Mint Oil Scented Stickers (1 pack of 72 stickers)

Jasmine White Tea Oil Scented Stickers (1 pack of 72 stickers)

Quick Start Guide

Slate Mini Fan Diffuser

Invitation Postcards (1 pack of 100)

Thank You Postcards (1 pack of 100)

Welcome Card

Luna Scented Stickers (1 pack of 72 stickers)

Vanillamint Counter Clean

Order Forms (1 pack of 50)

Consultant Guide

Autumn/Winter 2023 Product Lists (1 pad of 50 sheets)

Product Training Guide

Coconut Lemongrass Scented Stickers (1 pack of 72 stickers)

The Art of Fragrance Kit

Classic Curve - Gloss Gray Warmer

Cozy Cardigan Travel Twist

Sample Packette Bundle (Body and Clean)

Host/Join Brochures (1 pack of 25)

Autumn/Winter 2023 Fragrance Tester Set

Autumn/Winter 2023 Catalogues

Holiday Scentsy Bar 5-Pack

Cherries Jubilee Scentsy Bar

Vanilla Barnwood Scentsy Bar

Sleigh Ride Scentsy Bar

Cranberry Candy Cane Scentsy Bar

Rum Pum Plum Scentsy Bar
November WOTM - Merry Little Christmas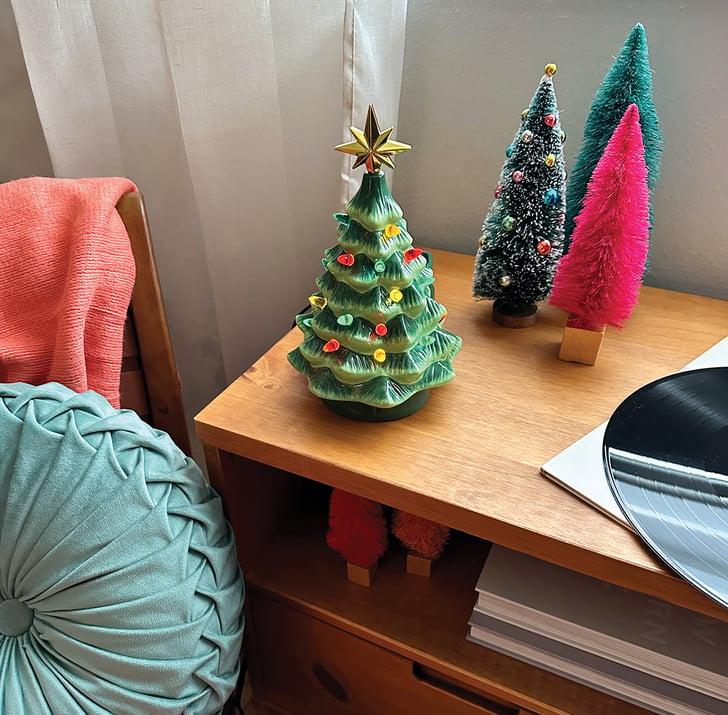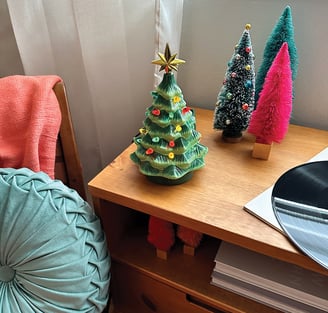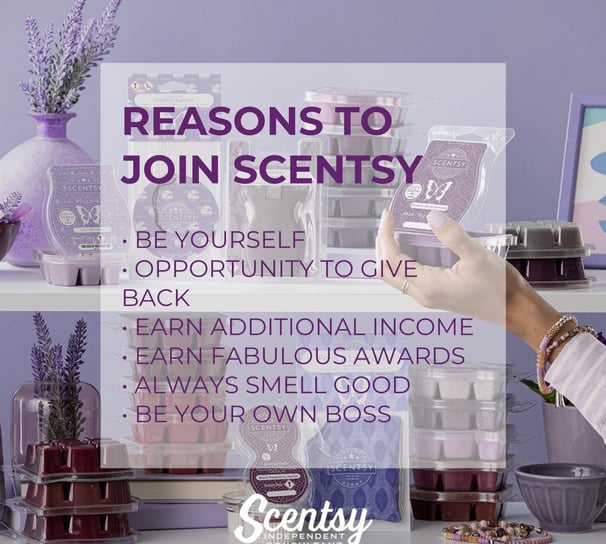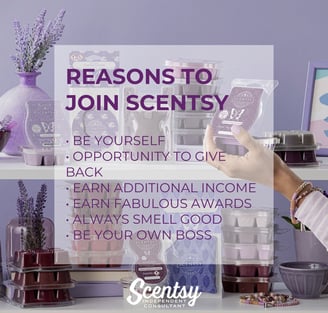 Make some extra money
Exciting way of making some extra money selling something you love

Work Whenever and wherever
Total flexibility on how you work. You are the boss so you can decide when and where to work!

Go exploring
Possibility to earn an all-expenses-paid trip to an exclusive destination